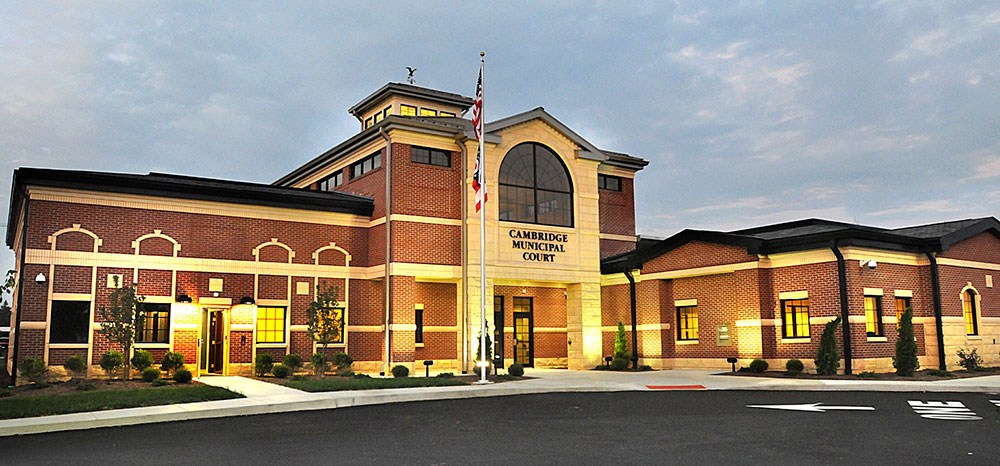 Address:
Cambridge Municipal Court
150 Highland Avenue
Suite 1
Cambridge, OH 43725
Individuals who would like to request a remote appearance can do so by completing this form and emailing it to videoappearances@cambridgemunicipalcourt.com at least 48 hours prior to the scheduled date of the proceeding. The request will be reviewed by the Judge/Magistrate that will be hearing the case and you will then be informed of their approval or denial.

ANY REQUEST NOT SUBMITTED TO THE ABOVE EMAIL ADDRESS WILL BE AUTOMATICALLY DENIED.
PAYMENTS OF FINES OR COURT COSTS:
The court is encouraging payments to be made online or over the phone at 740-439-5585 option 1 (available 9:00AM – 5:00PM).
Payment can also be in person during normal business hours.
DOCUMENT FILING METHODS:
Email
Assignment Commissioner acfilings@cambridgemunicipalcourt.com
Traffic/Criminal Clerk tcfilings@cambridgemunicipalcourt.com
Civil Clerk civilfilings@cambridgemunicipalcourt.com
FAX
Assignment Commissioner (740) 439-9405
Traffic/Criminal Clerk (740) 439-5666
Civil Clerk (740) 439-5666
In Person
If a person must appear at the court to file a document, they may do so during normal business hours.
The court also accepts filings by U.S. mail or private carrier.